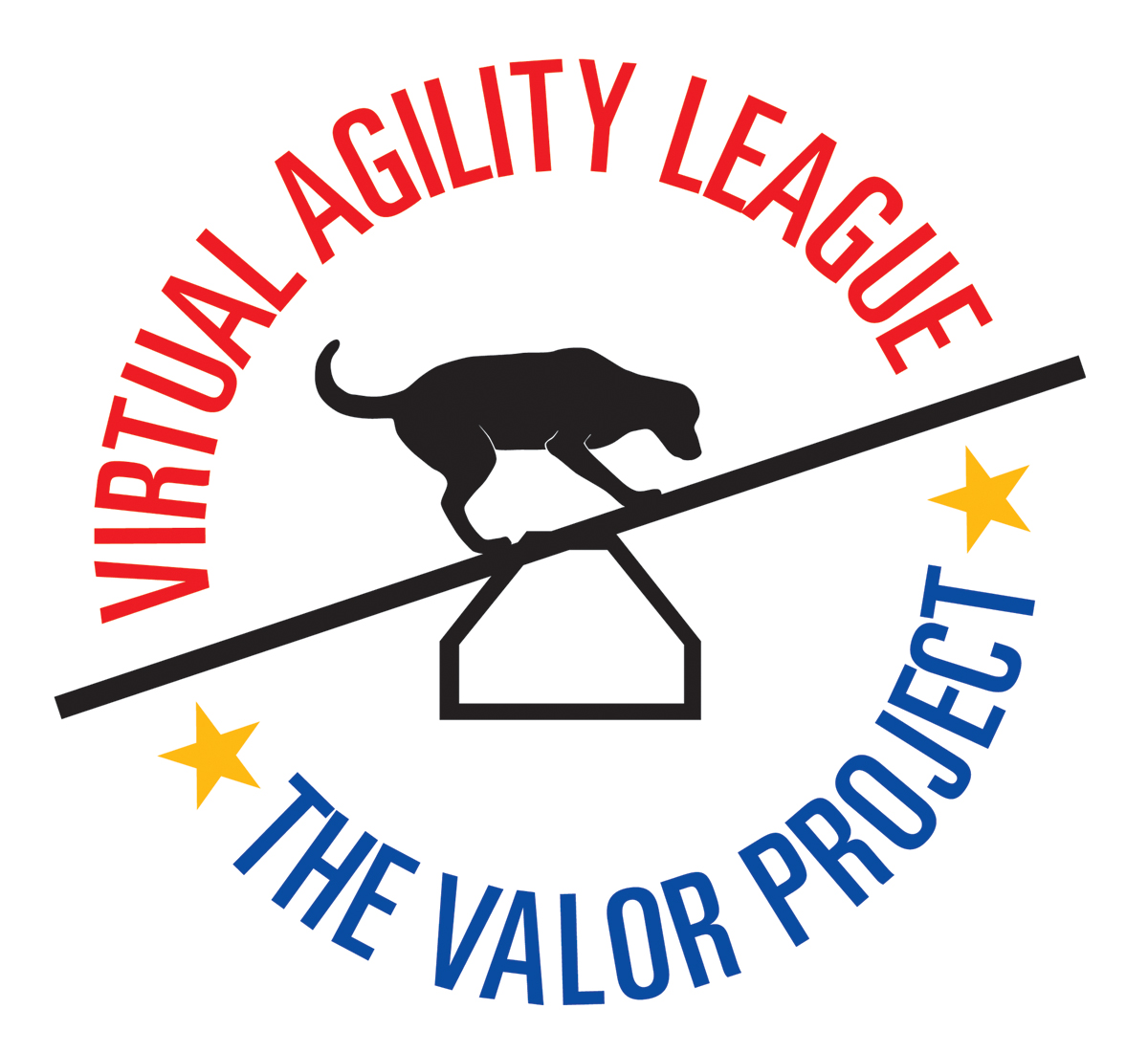 VIRTUAL AGILITY LEAGUE ™
THE VALOR PROJECT
HISTORY


The idea for the Virtual Agility League was born out of the Reactive Dogs (Therapeutic Agility) class at Teamworks Dog Training in Youngsville, NC, and created by Michele Godlevski, C.P.D.T.-K.A., C.C.. The participants in the Teamworks Reactive Dogs Agility class have largely been rescue or shelter dogs with fear/ reactivity issues of people or other dogs. The goal of the class is non-competitive, emphasizing agility as a therapeutic intervention, much like art therapy or music therapy for humans. After several years of offering the class, we had held several "shows" as a last class of the session, where participants invited a few family and friends to attend. The amount of work put into getting these dogs to the level where they could actually focus on agility and not their fears was extraordinary. By the time the "show" came around, these handlers were so proud of what they had achieved, it seemed a shame that only a few eyes got to see the progress. Most graduates of the class have been rehabilitated well enough to cope better in" life skills" as the result of this class, and most of the handlers have been satisfied with that result. However, even though many of these dogs would progress to an advanced level with their agility skills, they were never able to handle the distractions and temptations of a typical sanctioned trial environment. The virtual agility league is an opportunity for handlers of special needs dogs to demonstrate their dog's agility skills and to have a certification of achievement for their training efforts…which, for many of these dogs, is nothing short of "VALOR".
OFFICIAL LAUNCH DATE: MAY 1, 2011
Virtual Agility League
195 Robbins Rd
Youngsville, NC 27596
* "The Virtual Agility League" and its logo are registered Servicemarks
with the United States Copyright, Trademark, & Servicemark Division. © 2011 All rights reserved.